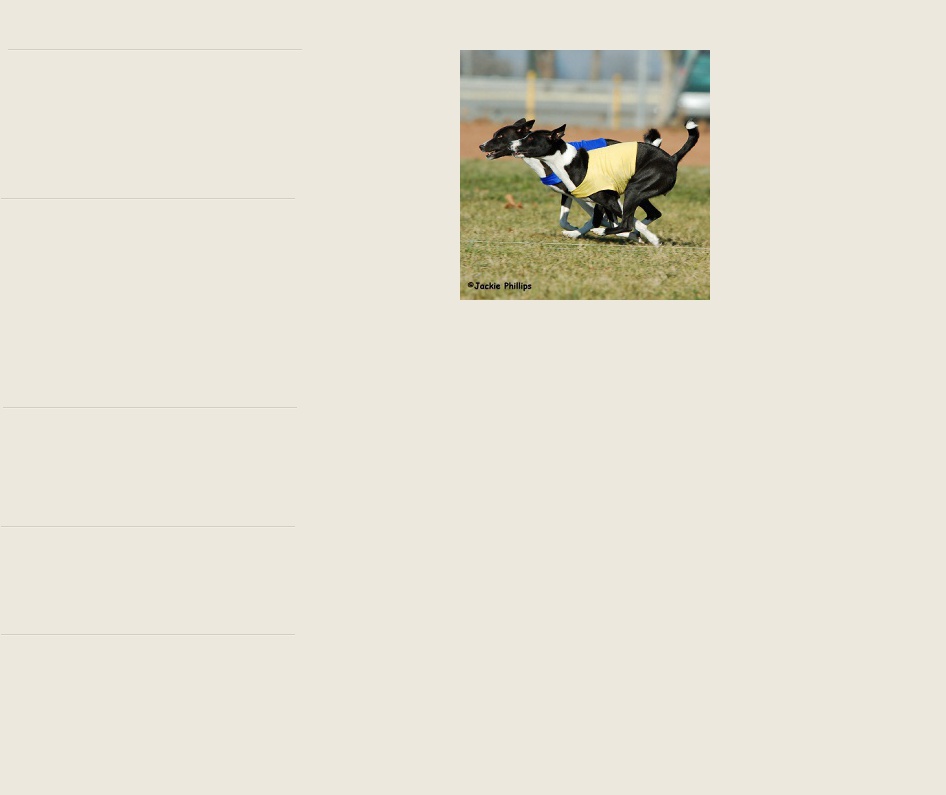 News!

Fanconi Gene Found!

September 2011

The gene for Fanconi Syndrome in basenjis has been located. Tests can be obtained from OFA. For more information check out Dr. Johnson's presentation from the 2011 Nationals.


Big Brags for L'Ox
July 2011

July was all about L'Ox. The first weekend of July L'Ox ran his way to his Gazehound Racing Championship. The second weekend he coursed his way to his AKC Field Championship. The fourth weekend he strutted his stuff to a UKC Championship and a 1st in Group. L'Ox is now, UKC Ch/AKC FC Kinetic Interesting Times SC, GRC, JOR


Conformation Brag
August 2011

Sophie kicked off the month of August with WB/BOS for 1 point at the Richmond Dog Fanciers show under judge Kathryn Britton.


We are happy you have found your way to our home on the web. Please explore our site to learn more about us and our dogs.

Proud Member of
The Basenji Club of America (BCOA)
The Basenji Club of Northern California (BCONC)
The Rip Van Wrinkle Basenji Club (RVWBC)
River City Racing Association (RCRA)


Welcome To Our Website.

Copyright 2011 Kinetic Basenjis
Woodland, CA

Spring is for Racing
April 2012

L'Ox raced his way to his Senior Oval Racer title over Easter weekend then went out the folllowing weekend and completed his Oval Racing Championship! He loves to race and it is no surprise since it is in his genes. His grandmother raced her way to her GRC on April 21st at 11 years old!



New Arrivals and 2011 Standings

January 2012

Sophie delivered two black and white boys on January 2nd to ring in the new year. Our little men in black can be seen on our litter page.

The 2011 standings are out and we are proud of where our dogs ended up. Rio finished #4 in LGRA and #12 in NOTRA, L'Ox finished #6 in LGRA, #5 in NOTRA and #9 in UKC Conformation, and Bella finished #5 in LGRA, #18 in NOTRA, and #7 in UKC Coformation!