Kinetic-Tanza Soul Music

(Avongara Cole of Brushy Run JC x DC Sherwood's Shadow of the Moon SC, FCh, JOR)
click here for pedigree
Sophie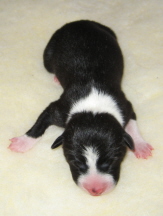 Sophie was born December 7, 2006 by c-section at the UC Davis teaching hospital. Sophie is co-owned with her co-breeder Pat Fragassi of Tanza Basenjis and will be staying here at Kinetic.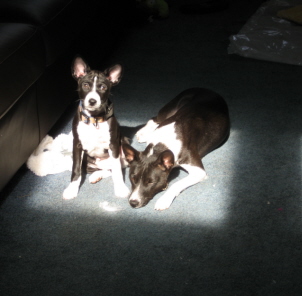 Sophie reminds us in so many ways of her mom when she was her age. She has lots of energy and is eager to try new things. She gets along with her pack and enjoys sharing the sunny spots with them.

Sophie will be practicing for the show ring. She has already gotten a start and like the rest of the family she "will work for cheese".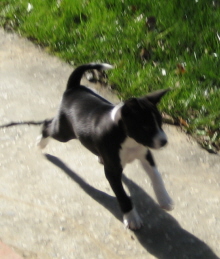 Sophie is also proving to be an athletic puppy and will be giving different performance venues a try once she is done growing.